Design: Peter Seidelin Jessen 2010
"Fyrtårn II" oil lamp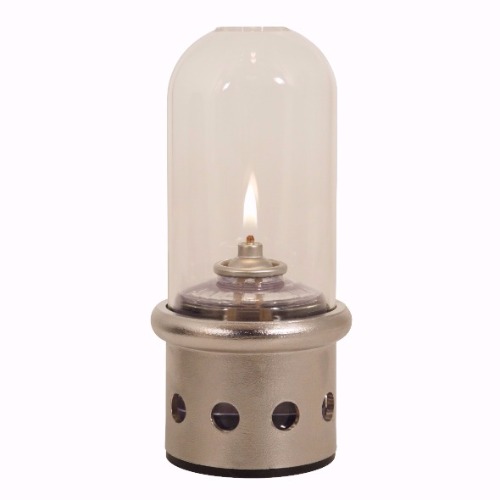 .
"Fyrtårn II" oil lamp - Restaurant lamp
The original restaurant oil lamp. Not available at the moment. Please look up the brushed brass version.
An oil lamp with a rustic, almost raw stainless steel design. The glass is held tight with the o-ring principle of Delite (no rattling). A rubber base ensures that the lamp stands firmly on the surface. The lamp is designed to use safe disposable oil containers (fuel cells) HD42 and HD50 from Hollowick or #840 from Ambria Crystalyte.
Height 180 mm. Weight 630g.
Lamp glass made of borosilicate glass (heat resistant glass).
Spare lamp glass: 65 05 50
Oil container HD47 - 6 pieces: 65 06 51
Made in Denmark by Delite.
Examples of oil containers that are designed to be used in the Restaurant lamp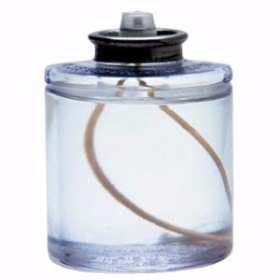 #840 from Ambria Crystalyte
Burning time is approx. 42 hours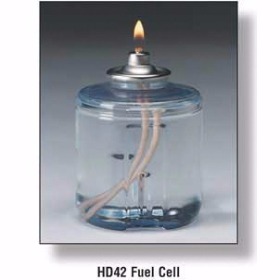 HD42 from Hollowick
Burning time is approx. 42 hours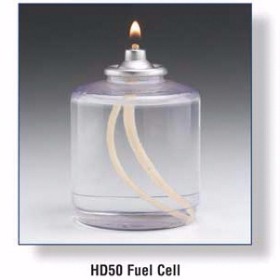 HD50 from Hollowick
Burning time is approx. 50 hours