Original borosilicate glass 10'''
10'''
original borosilicate glass chimneys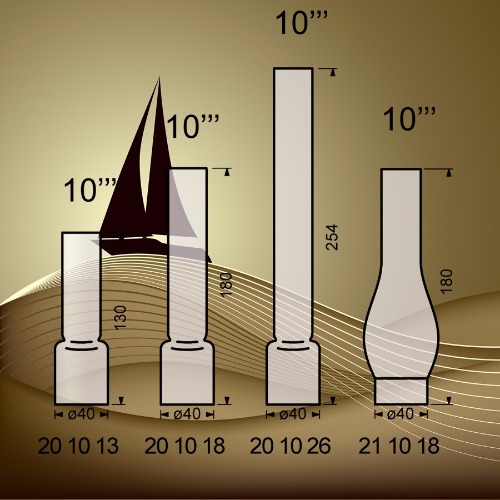 .
Kosmos chimney 201013 is used in Petrolux, Trawler "Junior" and 6'' anchor, side and masthead lights.
Kosmos chimney 201018 is used in Old Danish and Pendulus.
Bulge chimney 211018 is used in Old Danish 230V versions.
Heat-resistant glass
Made of borosilicate glass with low expansion coefficient and therefore heat resistant. It won't break when you light the lamp. Dishwasher safe.
Melted tube-openings
Removes tension in the glass from the cutting of the tube openings. At last a chimney that stands normal usage!
Perfect craftsmanship!
Made in the Czech Republic.
Delite ApS
Lyfa-parken
Måløv Byvej 229E
DK-2760 Måløv
Phone: (+45) 77 34 78 90